Conservatory


Consortium project with BoON
Role: Computational design | R&D | Prototyping | Fabrication

Tempered winter installation to take advantage of the sublime inner courtyard of the sacrilege. In this project, mock/up supports the designers and develops, from the design brief, the geometry optimized for the site's challenges and it's fabrication. The team also developped the constructive solutions for the gridshell and carried out the fabrication.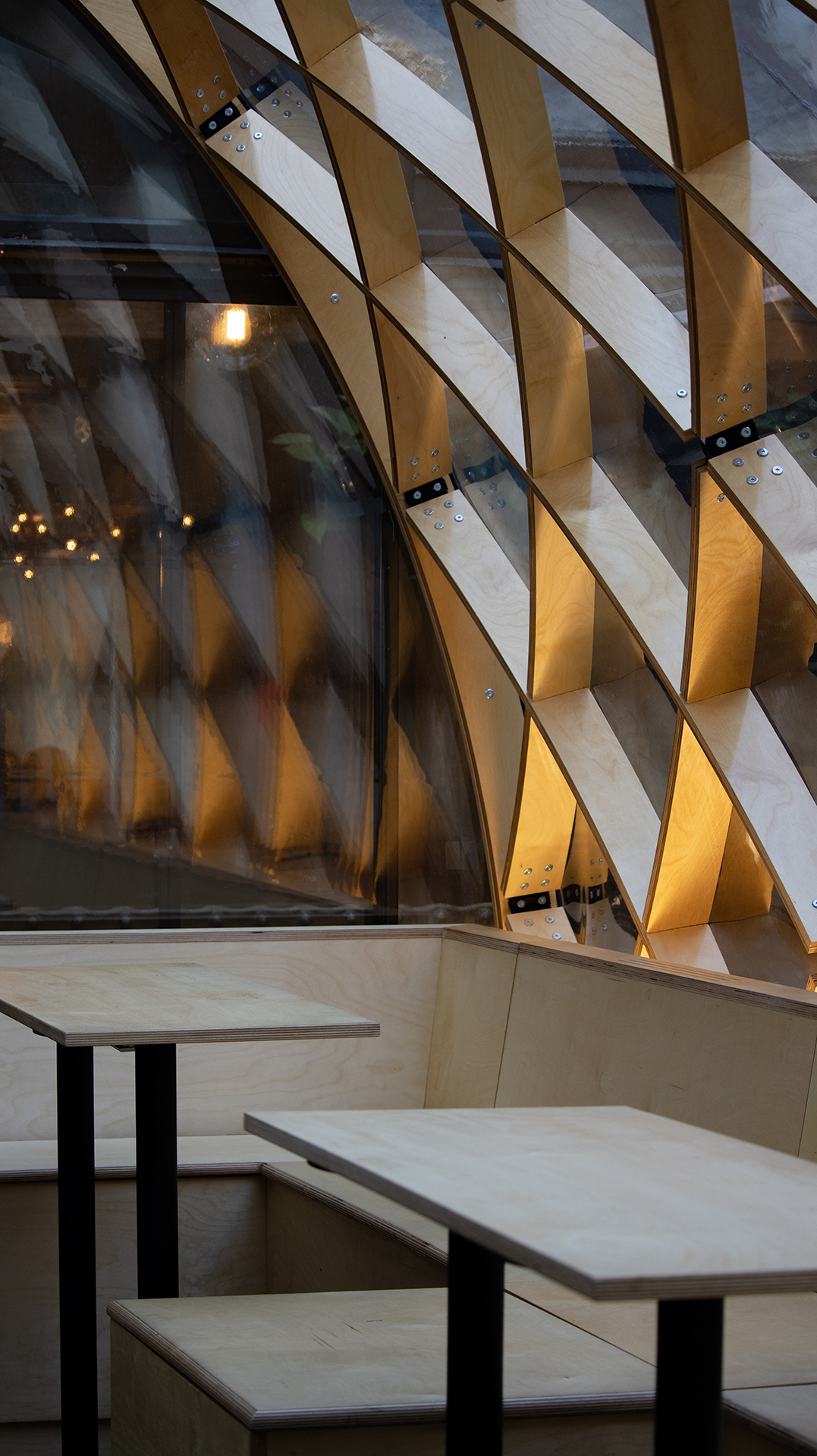 Photo Credit: Maryse Béland
Client: Bar le sacrilège
Architectural design: BoON Architecture
Computational design: mock/up
Gridshell fabrication: mock/up
Seating and installation: Cas par cas (general contractor)